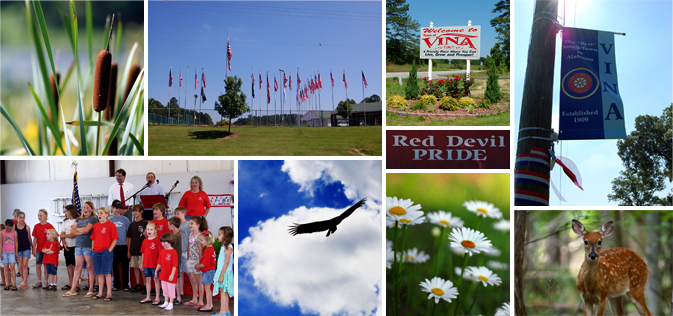 Welcome to the town of vina, A Friendly Place
where you can Live, Grow, and Prosper.

Vina was incorporated in 1909 and recently celebrated its 100th birthday. Our town has accomplished a great deal during the past ten years. We currently enjoy the benefits of a new park, community center, fire station, little-league field, and community storm shelter. Vina High School is an excellent educational institution. Our K-12 school has and will continue to be a source of pride for our town. We have recently established an Industrial Park. The town purchased 400 acres and currently has three businesses located in the park. We invite any interested businesses to come and examine our facilities. Vina has a bright future, and we expect it to continue to grow and advance. Come, visit our town and see all it has to offer.